The Clerks Academy Program is a 101-level series of courses designed for newer city clerks. This program provides an overview of the main functions and responsibilities of the role of city clerk. Through eight online courses, you will gain foundational skills and knowledge in running and governing a city.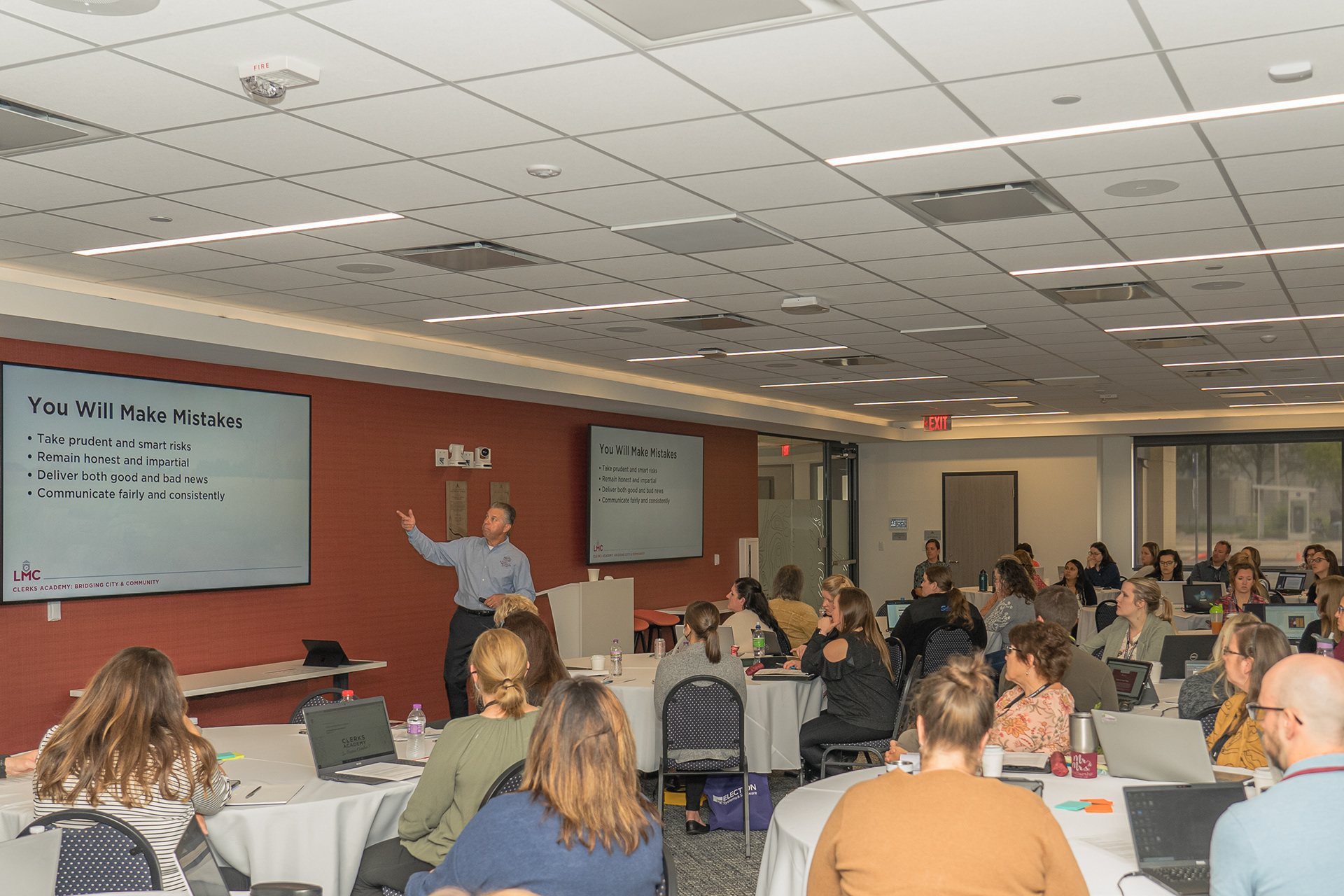 With the pandemic still in effect, the Learning Team at LMC and I implemented a hybrid event platform to offer the option of an online learning course as well as an in-person workshop for the 2021 Clerk's Academy program. Due to the fast nature of the quick-decision of the online learning course, I teamed with the LMC's Instructional Designer to assist with the course development and produce the media assets to advertise the newest addition to the program, including a short promo advertisement video:
The end-result became one of the greatest achievements the League of Minnesota Cities had ever accomplished. Not only did it exceed the attendance goals and user-experience during a pandemic, but it also became a finalist for the the Golden GOVIT Award for Innovation. 
The GOVIT award recognizes government agencies and individuals that have advanced technology. This year the Engagement & Learning Team were recognized for the teamwork and innovation behind the rollout of the League's online learning system. The GOVIT is awarded by Fusion Learning Partners and determined by a peer vote during the Government IT Symposium. While the Team did not take home the award, their efforts are reflected in the positive feedback about the online experience, especially from the League's members.